Rod Serling is likely never going to be remembered in the world of writers like F. Scott Fitzgerald or Ernest Hemingway but it is likely you'll recall his work more than you will the other two. Serling's words still bring about half raised eyebrows and narrow looks. "You're entering another dimension. A dimension not only of sight and sound but also of mind; a journey into a wondrous land whose boundaries are that of the imagination. At the sign post up ahead, your next stop, the Twilight Zone."
Serling was a master of making you think beyond your normal perceptions.
For Leafs TV and Marlies hockey, Bob McGill challenges fans to step outside their comfort zone of fanthink and understand not all in the game is as it seems. Sitting next to him during a Marlies game is an incredible mind workout. There is always something that appears on the wing that makes you look twice.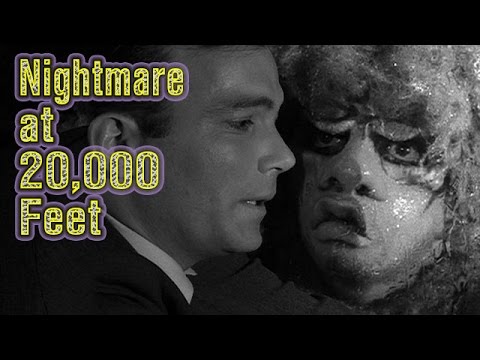 "I only need to see a guy play once and I know what shot he is from there on in." If that doesn't seem otherworldly to you, there might be some hockey therapy in your future. That little idiosyncrasy probably stems from facing the best players night in night out over his NHL career. McGill's playing career would be summed up best as: punishing.  If you were on the other team and you wanted an easy shift, it wasn't likely happening when McGill was on the blue line. He was not only a player he was a thinker. He cobbled together all ingredients to make the journey last. He served the game. 
When McGill says, "I'd like to see Broll shoot from there.", as he did on the last broadcast there is more to the words than meets the ear. His depth of comment goes on to tell listeners and viewers that the result of that shot creates opportunities where it is likely to be rebounded and then offers that result of a rebound from there would result in…at this point he breaks the door down and shatters the windows of the game experience and moves the fan into another level of hockey knowledge.
This knowledge has created a monster in Toronto. The fans recently cheered a shift by a player in which he had shot on goal, controlled the puck for 20 seconds and dished out big hit. Analysts like McGill on Leafs TV can't simply tell a Toronto fan someone has to play harder, smarter or whatever. It's a beautiful monster claims McGill.
"We start off from a higher place on Leafs TV. These fans already know the nuances, they want to know it from another perspective.
"My fan club" he tweets with a knowing wink and smile as he takes a picture of a young hockey team outside the ACC prior to a game and Gate 5 broadast in which he is taking part. They are far too young to remember McGill the tough as a 'wish into the cornfield' kind of player. The team is thrilled. And there it is. The surprise. The sharp corner that Serling use to turn at the end of every episode of the iconic TV show is turned by McGill too. The intense and wise analyst has another dimension, a dimension of recognition that there are emotions and passion from the fans for their blue and white hockey teams. They need more than the knowledge.
Bob McGill is the signpost up ahead and it says in much the same way Serling who narrated the title of the famous show. 'Welcome to LeafNation."