When Keith Aucoin started the season scoring at a point-per-game pace, I don't believe many were surprised. The veteran had long inked himself as a consistent contributor in the American League.
Matt Frattin's goal-per-game pace raised a few more eyebrows. I'm not saying it isn't incredible – because it is – but I'd be lying if I said I hadn't already thought of Frattin as an impact player. All of us knew he was going to make a splash upon return. He's a guy that bounced between two leagues through last season, and when he settled in for the playoffs put together a steady 10 goals and 13 points in 13 games.
If I were to tell you that Spencer Abbott has quietly collected nine points in only six games, would you believe me?
When Olympic time comes around, the team's extra bodies are often nicknamed 'the taxi squad.' And although Abbott along with Brad Ross and Kenny Ryan are on a rotation more frequent than injured reserves, their yellow practice jerseys can't help but bring to mind a taxi squad branding.
They are the players whose mental tests could be among the toughest; making each practice their game, keeping ready if the opportunity presents itself and tempering expectation with the opportunity to be a part of the team.
Of the 16 rookies listed as the league's top scorers, only two have produced at a higher rate of a point per game. Houston's Jack Zucker averages 1.13 points in every outing while Oklahoma City's Justin Schultz – the summer's free agent stud – continues to find the scoresheet 1.55 times a game. Spencer Abbott sits only a smidgen below that with 1.5 points for every time he's stepped out on the ice.
Sure is a good thing that when The Rookie Class returns this week, Spencer Abbott is front and centre. Peak the promo.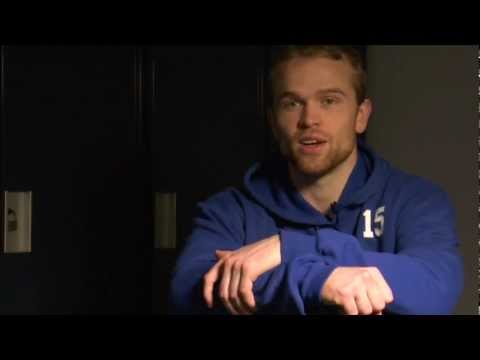 Abbott contributed three assists in Sunday's win over the Lake Erie Monsters, a team that defeated the Marlies 5-0 in their first trip to Ricoh this season. Abbott had not been in the lineup.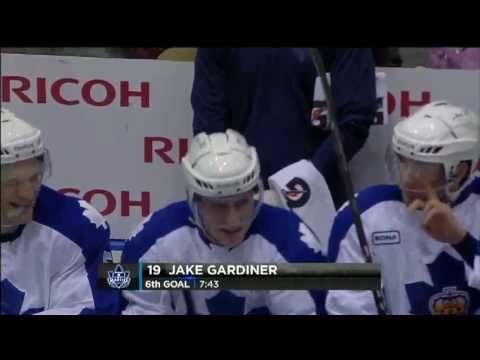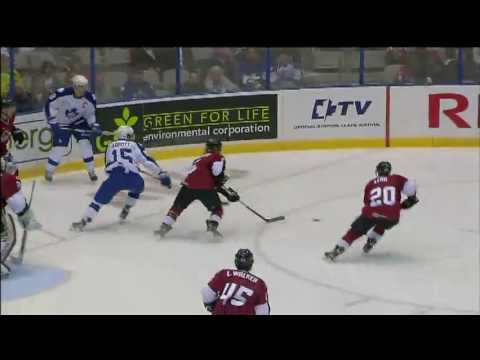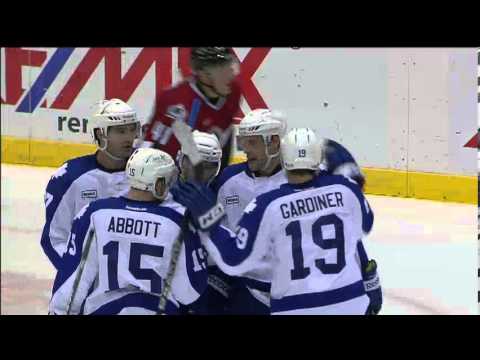 And as not to forget about another prominent rookie. Brad Ross dropped the gloves for the first time of his professional career as he squared off against Lake Erie's Bill Thomas, a player nearly ten years his senior.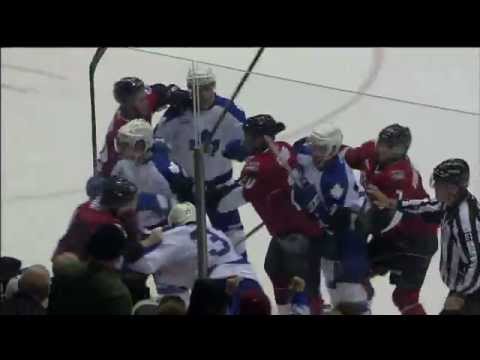 Well that was fun, wasn't it? Three games in three nights for the Marlies. Three wins in three games for Toronto. They now sit second in the division, five points behind Abbottsford who come to town next weekend. Should make for an interesting matchup, don't you think?