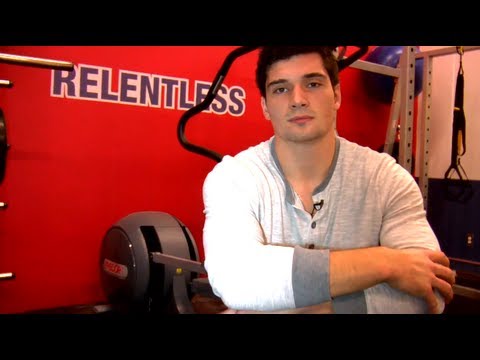 For the third time in eight days the Toronto Marlies go toe to toe with Hamilton, instilling in the 40 on the ice and the countless watching that the AHL battle of Ontario is alive and well.
I feel like I should parade around the ring holding a sign with a giant '3' painted in bold lettering. After all, the referee's whistle to start the game is close enough to the ringing of the bell.
The Marlies make their second trip to Hamilton in this fledgling season, accounting for the only games away from Ricoh thus far. The 7:30pm puck drop will certainly bring with it the ire so commonly found when these two North division foes collide.
Here's what I know heading into the game (keep strict notes, there may be a pop quiz at the end):
The Marlies and Bulldogs split the two previous games, with the home team taking the victory
Kenny Ryan leads the Marlies with a pair of tallies against Hamilton this season, while both Jake Gardiner and Mike Kostka have a goal and an assist
Louis Leblanc may be leading the Bulldogs in scoring against Toronto this season (2 goals), but Hamilton's bleu, blanc et rouge have lost the forward for 4-6 weeks after sustaining a high ankle sprain against the Marlies on Saturday
Returning to action is Toronto's rear guard Paul Ranger, who has missed four of the five games played
Shots have almost been equal between the two clubs, with the Marlies edging the Bulldogs slightly 46-41
Toronto's powerplay is 1/13 against Hamilton while their penalty kill is 10/11
Tune in to Friday's game by listening in on AHL Live. Marlies play-by-play man Jon Abbott (@HockeyAbbs) will be live from Copps Coliseum. Both mister Abbott and Bob McGill (@bigdaddymcgill) can be heard over the airwaves if you tune your radio dial to TSN 1050. For all of our friends in the Hamilton area, you can watch the game on Cable 14.
Get your fill of Marlies action while you can, as an oddity in the schedule has the club playing only once over a 10 day span.
As always, find me on twitter (@chansler) for the latest lineup decisions and news as it becomes available.
***
UPDATE: Korbinian Holzer and Jesse Blacker likely to sit tonight's contest out due to a flu bug. Jerry D'Amigo, who did not play on Saturday or Sunday will play in place of forward Greg Scott. Ben Scrivens will start between the pipes.
EXPECTED MARLIES LINEUP
IN GOAL: #30 Ben Scrivens
FOWARD LINES
Deschamps – Aucoin – McKegg
Ashton – Colborne – Komarov
Hamilton – Kadri – Zigomanis
D'Amigo – Acton – Ryan
DEFENSIVE PAIRINGS
Fraser – Ranger
Gardiner – Kostka
Yeo – Gysbers