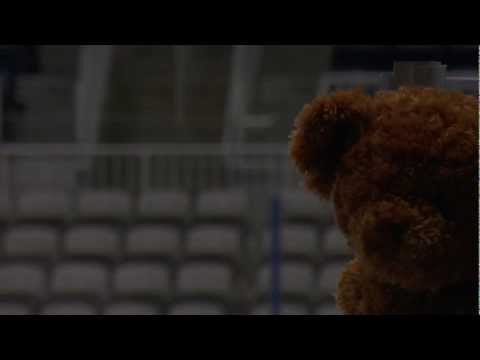 Sunday's a big game for the Toronto team.
The gap between the Marlies and the first place Heat has continued to narrow. Toronto is now only four points back of Abbotsford and a game with a four point swing (the outcome either shrinking the gap to two points or widening it to six) a favourable end could bring the Marlies within spitting distance of the conference's top spot.
Although the Abbotsford Heat are no feeble foe – two Toronto losses in British Columbia would attest to that – the divisional adversary has struggled recently winning only one of their last five. As the west coast team rolls in to Ricoh for a 3pm showdown, the Marlies hope to find a repeat of their meeting only a few weeks back , a 5-0 win for Toronto.
Here are my notes ahead of the game:
After scoring a pair of goals on Saturday, Jake Gardiner left the game due to the effects of a hit he sustained – Dallas Eakins will check-in with the sophomore rearguard ahead of Sunday's game to see if he's a go
Keith Aucoin has found himself on the scoresheet over the past five straight games, collecting seven assists along the way
Nazem Kadri has found the net four times over the past three games
The Marlies powerplay has scored in four straight games, paralleling the team's recent win streak
Since last seeing the Marlies, Abbotsford netminder Barry Brust went on to set the AHL record for the longest shutout streak, surpassing Leafs great Johnny Bower and replacing it with 268 minutes and 17 seconds of goalless hockey
The Heat have been shutout twice and managed only two goals over their recent three game skid
Hockey at home in Toronto means many ways for you to tune into the action. The colourful trio of Joe Bowen, Greg Millen and Paul Hendrick will be available for your viewing pleasure on Leafs TV starting at 3pm. To tickle your ears, the popular pair of Jon Abbott and Bob McGill can be found on TSN1050 as well as online on AHL Live. The audio feed is always free and the video will only cost you a couple dollars.
Sunday is your opportunity to Witness the Jump. Felix Beargartner will leap from his seat in the crowd and hurl himself onto the ice following the first Marlies goal. Felix is expected to be joined by many of his furry compatriots as it is the team's annual Teddy Toss game, all the stuffed animals will be collected and donated to various charities for distribution throughout the holiday season. Bring your stuffed teddy through Marlies Alley ahead of the game and receive complimentary tickets to an upcoming game.
As always, find me on twitter (@chansler) for lineup news and notes ahead as they become available.