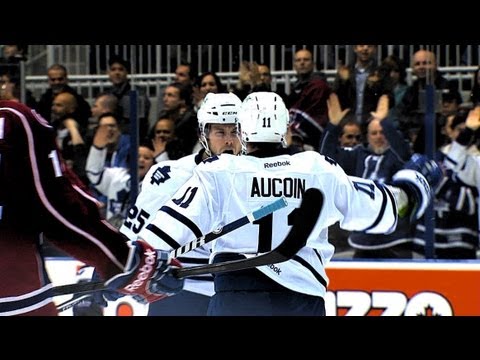 The latest in the rivalry series has dropped.
Centring around the premise that a singular team's success fuels rivalry, this edition of Rivalry: Marlies/Bulldogs walks through the post-season success that both the Toronto and Hamilton teams have found in recent years. It's nutty when you think of it. The Bulldogs won the Calder Cup in '07. The Marlies storm back and go on a run to the conference finals in '08 taking the first two series in seven games. Both teams make the playoffs in 2009. Hamilton goes back-to-back with conference finals in '10 & '11, both times falling to a
Texan team. And then the Toronto Marlies make it to the Calder Cup finals in 2012 for the first time in the team's seven year history.
All the while this feud between the Marlies and Bulldogs has been heating up.
Darryl Boyce, current Bulldog and former Marlies forward, said it perfectly, "now we've got to prove something this year." Hamilton feels the pressure is on them to raise the bar. Zack Stortini contributed, "when you look just up the highway to a team that's so close and their successful accomplishments, you want to best them."
It was incredible going through year after year of playoff footage. The excitement of the 2008 Marlies as they pressed through their first two adversaries and the deflating loss to Chicago (who went on to win the Calder Cup that season). Then there's the chills I got when I looked back at Toronto's 2012 run. Man alive. It leaves you wondering if only Nazem Kadri could've made it back into the lineup; if only Matt Frattin wasn't injured; if only that puck hadn't deflected the way it did off the stanchion.
There ya have it. Another one in the books of the #TORivals series, building up to the December 26th game at ACC.
It's gonna be exciting.