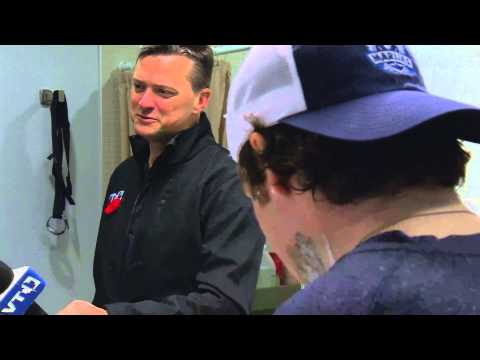 It's that time of year again! Once again, Maple Leaf Sports & Entertainment will be participating in the annual tradition known as Movember to raise awareness for men's health.
During November each year, Movember is responsible for the sprouting of millions of moustaches around the world. Through the power of the moustache, vital funds and awareness are raised to combat prostate and testicular cancer and mental health challenges. As an official global charity, Movember's vision is to have an everlasting impact on the face of men's health.
Fans are encouraged to support or join Team MOple Leaf Sports & Entertainment to raise awareness by prompting conversation around the often ignored issue of men's health.
This year, 15 Marlies players will be donating their faces to the cause. Support the players at each of their donation pages below. Any bets on who grows the best Mo? Keep checking this space for updated progress reports throughout the month!
Can't grow a Mo? You can still join the team. A Mo Sista is a woman who supports the power of the Mo, essentially doing everything a Mo Bro does, except without the Mo. She is dedicated to supporting the Mo Bros in her life throughout their moustache-growing journey.
Join Team MOple Leaf Sports & Entertainment's efforts to help support this cause! Learn more about what you need to know before you grow; the official rules of Movember.