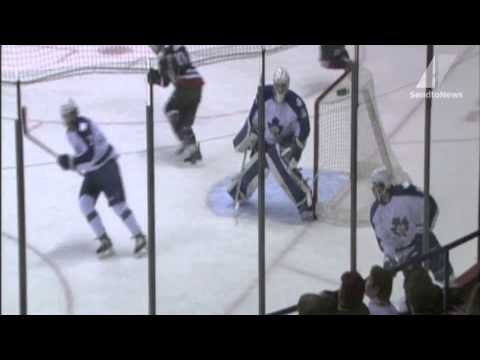 Sam Carrick had the winning goal in overtime as the Toronto Marlies defeated the Chicago Wolves 3-2 on Friday evening at the Allstate Arena in Chicago, Illinois, making it the third straight game the Marlies have pushed to extra frames on their extended Boat Show Road Trip.
Special teams made the difference as all 5 goals in the game were scored on the powerplay. David Broll opened the scoring at 19:41 of the first period, with Spencer Abbott extending the lead to 2-0 at 11:29 of the middle frame. The Wolves would get on the board before the end of the 2nd when Cade Fairchild scored to make it 2-1. Sergey Andronov tied it just over three minutes into the final period to push it into overtime. Just under 4 minutes in, Sam Carrick got one past Jake Allen with the extra man to seal the 3-2 win for the Marlies.
Next up, the Marlies take on the Rockford IceHogs on Monday at 2pm ET as the road trip continues. Tune in on AHL Live. For all Marlies ticket inquiries, call the team's ticket line at 416-597-PUCK (7825).