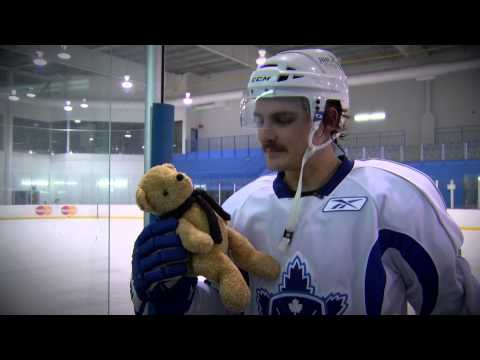 Each year, thousands of bears are left neglected in toy boxes and shelves all across the country. This Saturday, we're asking Marlies fans to help us find a bear a good home at the Marlies annual Teddy Bear Toss game. This will be the fourth year that the Marlies will be hosting the Teddy Bear Toss, and we need YOUR HELP to top the 2000 bears that we collected last year.
Not familiar with the Teddy Bear Toss? Here's the low-down:
Scour your house/local toy store for any new or gently used stuffed animals that look like they could use a loving home
Bring it to the Marlies game this Saturday
Check in your bear in Marlies Alley prior to the game. To thank you for your generosity, we'll be giving you tickets to an upcoming Marlies game for each bear you bring.*
After the Marlies score their first goal, toss the toy onto the ice!
All of the toys will be collected and donated to charities across the GTA. If you don't have any stuffed animals, we'll be selling Duke the Dog plush toys at the Team Store Powered by Real Sports Apparel for a discounted price of $15 for that game only.
Greg McKegg got to play the teddy bear hero last year. Who will do the honours this time? Be sure to join us and find out! Tickets can be purchased online or by calling the team's ticket line at 416-597-PUCK (7825)
*Maximum 4 tickets per person.